GURGAON TOURISM | TOURIST PLACES TO VISIT & TRAVEL GUIDE TO GURGAON

City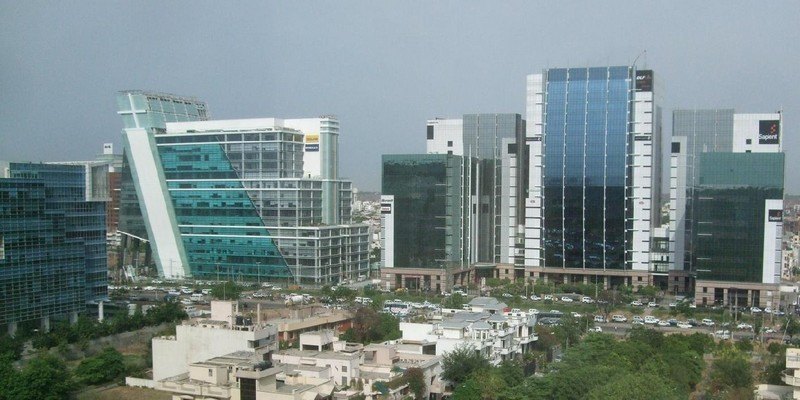 Ideal Trip Duration:
Half Day to Full Day

Nearest City to Gurgaon:
Gurgaon, Delhi City (34 Kms)

Best Time to Visit Gurgaon:
September to December

Peak Season:
October to November
At a distance of 34 km from Delhi, 233 km from Jaipur, 196 km from Agra and 278 km from Chandigarh, Gurgaon is a city and headquarters of Gurgaon district in the state of Haryana. Along with Faridabad, it is the industrial and financial center of the state. It is one of the four important satellite cities of the National Capital Region and is often referred to as the Millennium City.

Gurgaon, also known as Guru Gram (village of the spiritual teacher) was named after Dronacharya, guru of Pandavas and Kauravas in Epic Mahabharata. It is said that Guru Dronacharya gave spiritual instructions to the Pandavas and the Kauravas at this place. The city was ruled by Yaduvanshis, Rajputs, Marathas, Mughals and British. Gurgaon was initially a small farming village, but now a large number of industries like Maruti, Atlas Cycles etc. have sprang up in this area. Many corporates, MNCs and reputed educational institutions and schools have also made it their location for head office. Gurgaon has the third highest per capita income in India after Chandigarh and Mumbai.

Today, Gurgaon is known as the mall capital of India. There are over 80 malls in Gurgaon city like Sahara Mall, DLF Grand Mall, MGF Mega City and Ambience Mall among others. Gurgaon also has some interesting tourist attractions like Sultanpur Bird Sanctuary, Kingdom of Dreams, Leisure Valley Park, Qutub Khan's Tomb, Damdama Lake, Sheetala Devi Temple, Stellar Children's Museum, Pataudi Palace, Sohna, Nuh, Ferozpur Jhirka, Urvashi Museum of Folklore etc.

Delhi Airport is the nearest airport, which is about 17 km from Gurgaon. Gurgaon Railway station is well connected by train with Delhi, Jaipur, Ahmedabad, Haridwar, Udaipur, Jodhpur, Jammu Tawi, Jaisalmer, Kathgodam, Rajkot, Bikaner, Varanasi, Ajmer, Rewari and Agra. Gurgaon is located on NH 8 and it is well connected by bus with major cities like Delhi, Agra, Jaipur, Mumbai, Noida and Ahmedabad.

Gurgaon experiences extreme weather conditions. It gets really hot in the summers and pretty cold during winters. The best time to visit Gurgaon is from September to December.

Name of Gurgaon is officially changed to Gurugram from Apr 2016.
Internet Availability:
Very Good
Languages Spoken:
Hindi and English
Major Festivals:
Details Not Available