DAWKI TOURISM | TOURIST PLACES TO VISIT & TRAVEL GUIDE TO DAWKI
Hill Station |

Nature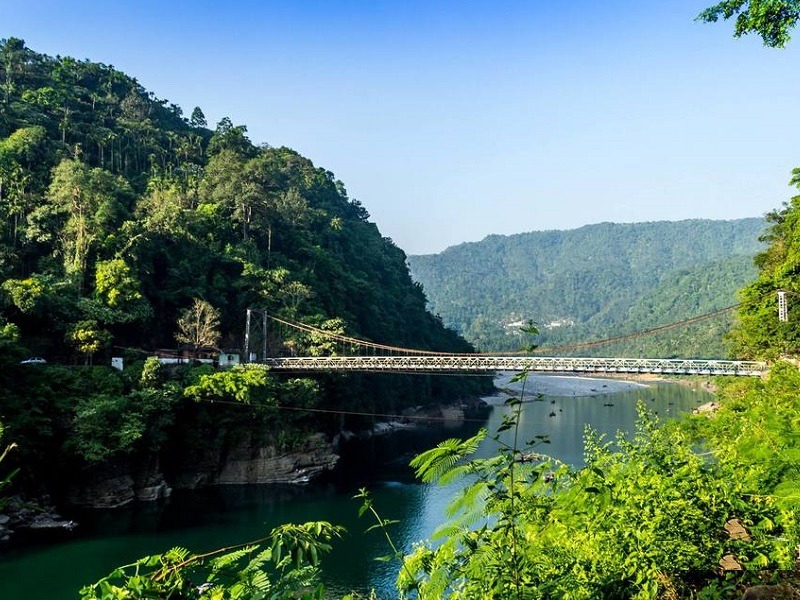 Ideal Trip Duration:
Full Day

Nearest City to Dawki:
Guwahati (172 Kms), Shillong (80 Kms)

Best Time to Visit Dawki:
November to May

Peak Season:
February to April
At a distance of 30 km from Mawlynnong, 57 km from Jowai, 71 km from Nongkrem, 80 km from Shillong, 84 km from Cherrapunjee, 95 km from Mairang, 172 km from Guwahati, 205 km from Kamrup, 223 km from Morigaon, 265 km from Barpeta, Dawki or Dauki is a small town in West Jaintia Hills district of Meghalaya. Situated on the banks of Umngot River, it is one of the beautiful places to visit in Meghalaya.

Sandwiched between India and Bangladesh, Dawki is a border town in Jaintia Hills. It is also a major center of trade between India and Bangladesh. Dawki-Tamabil is one of the few road border crossings between India and Bangladesh which is mainly used for coal transportation to Bangladesh and also other places of India. The crystal clear Umngot River of Dawki is a major attraction that marks the natural separation between the Khasi and Jaintia Hills.

Besides being a trade hub, this small town is known for its immense natural beauty. Umngot River, Umngot Bridge, Jaflong Zero Point and Burhill Falls are the major places to visit in Dawki. Dawki is an ideal spot for camping and adventure water sports like snorkeling, kayaking and boating in Umngot River. Visitors can also take part in other adventure sports such as rappelling and zip-line here. The town attracts large number of tourists especially in the month of March-April as it hosts the annual boat race on the Umngot River.

Guwahati Airport is the nearest airport which is about 190 km from Dawki and has well connected flights from Kolkata, Mumbai, Delhi, Hyderabad, Bangalore, Chennai and Jaipur. Guwahati Railway Station is the nearest railhead which is about 172 km from Dawki. It is well connected by train with all major cities of India. About 80 km from Dawki, Shillong Bus Station is the nearest major bus station which is well connected by road with Guwahati, Silchar, Dharmanagar and Karimganj. Dawki is connected by state buses as well as some private buses to Shillong and Guwahati. Alternatively, one can also rent a cab or motorbike from Shillong or Guwahati to experience one of the finest rides in the country.

There are few guest houses and camping sites available at Dawki for the tourists. However, Shillong should be the preferred location for accommodation as it is a major tourist center with many suitable options for all budgets. One can visit Dawki as a day trip from Shillong. Dawki can be visited all throughout the year but the best time to visit is from November to May.
Internet Availability:
Poor
Languages Spoken:
Khasi, Biate, English & Hindi
Major Festivals:
Details Not Available