MAWLYNNONG TOURISM | TOURIST PLACES TO VISIT & TRAVEL GUIDE TO MAWLYNNONG
Hill Station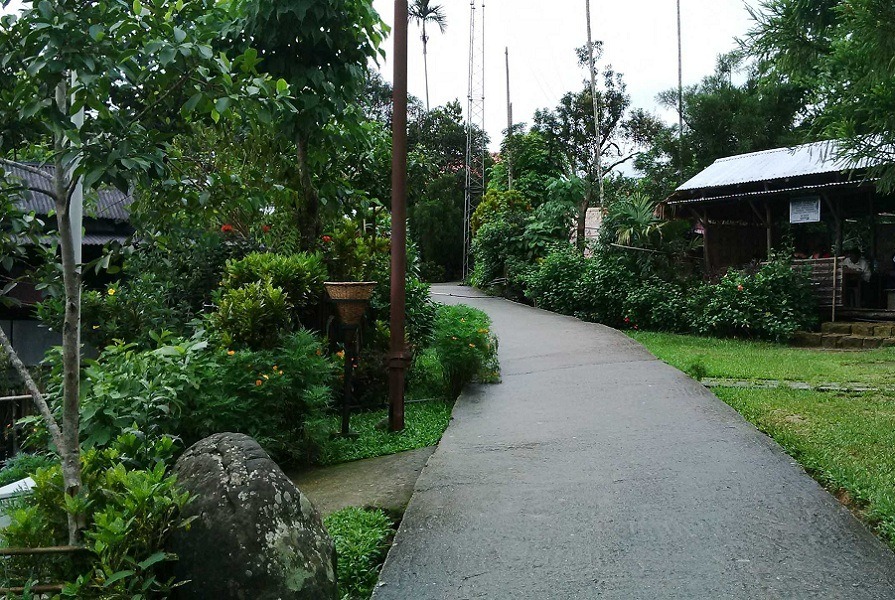 Ideal Trip Duration:
Full Day

Nearest City to Mawlynnong:
Guwahati (170 Kms), Shillong (78 Kms)

Best Time to Visit Mawlynnong:
June to November

Peak Season:
August to October
At a distance of 9 km from Riwai, 78 km from Shillong, 81 km from Cherrapunjee, 91 km from Jowai, 92 km from Mairang, 124 km from Nongpoh, 170 km from Guwahati, 203 km from Kamrup, 211 km from Morigaon, 263 km from Barpeta, Mawlynnong is a scenic village located in the East Khasi Hills district of Meghalaya in North East India. Also referred as 'God's own Garden', it is renowned as the cleanest village in Asia and among the top places to visit in Meghalaya.

Blessed with pristine natural beauty, Mawlynnong is a community based eco-tourism initiative by Meghalaya Tourism Department. This 100 years old village won the title of Asia's cleanest village in 2003 and the cleanest village in India in 2005 which was given by the travel magazine 'Discover India'. There were about 95 homes in Mawlynnong and the people residing here belong to the Khasi and Garo tribe. The village community has made collective effort to maintain the ambience of a clean village. The waste is collected in the dustbins made of bamboo, directed to a pit and then used as manure.

The village is quite pretty, especially in the monsoons when there is lush greenery all around, with waterfalls and abundance of flowering orchids add to the beauty of the village. Living Root Bridge at Riwai, Sky Walk / Sky View, Balancing Rock, Church of Epiphany and Rymben Falls are the prime places to visit in Mawlynnong. The village also offers breathtaking view of Bangladesh plains as it is located on the Indo-Bangla border. Surprisingly, the village has hundred percent literacy and most of the villagers are familiar with the English language.

Guwahati Airport is the nearest major airport which is about 192 km from Mawlynnong and is well-connected by flights with cities like Kolkata, Mumbai, Delhi, Hyderabad, Bangalore, Chennai and Jaipur. About 170 km, Guwahati Railway Station is the nearest rail head to Mawlynnong which has direct trains from Kolkata, Delhi, Agartala, Mumbai, Bikaner, Bangalore, Trivandrum, Hyderabad, Patna, Kanyakumari, Amritsar, Chandigarh, Chennai and Jammu Tawi. Shillong Bus Station is the nearest bus station and is well connected by road with all major cities around. One can take a taxi from Shillong to reach Mawlynnong.

The best way to explore the village is setting out on foot and it can cover with Dawki in one day. There are no hotels, but many locals offer homestays at affordable rates. Few of them are traditionally built bamboo huts, others are modern concrete built. The rooms are basic with western styled washrooms.

Mawlynnong experiences a cool and pleasant weather throughout the year. June to August is the monsoon time and is probably the best time to visit this village. During this season of the year, the flowers bloom and the environment becomes quite lively. Another good time to come to Malynnong is the September to December slot when the famous Nongkrem Dance Festival and Wangala festival happens.
Internet Availability:
Poor
Languages Spoken:
Khasi, Garo, English & Hindi
Major Festivals:
Nongkrem Dance Festival & Wangala Festival