NARKANDA TOURISM | TOP TOURIST PLACES TO VISIT & TRAVEL GUIDE TO NARKANDA
Hill Station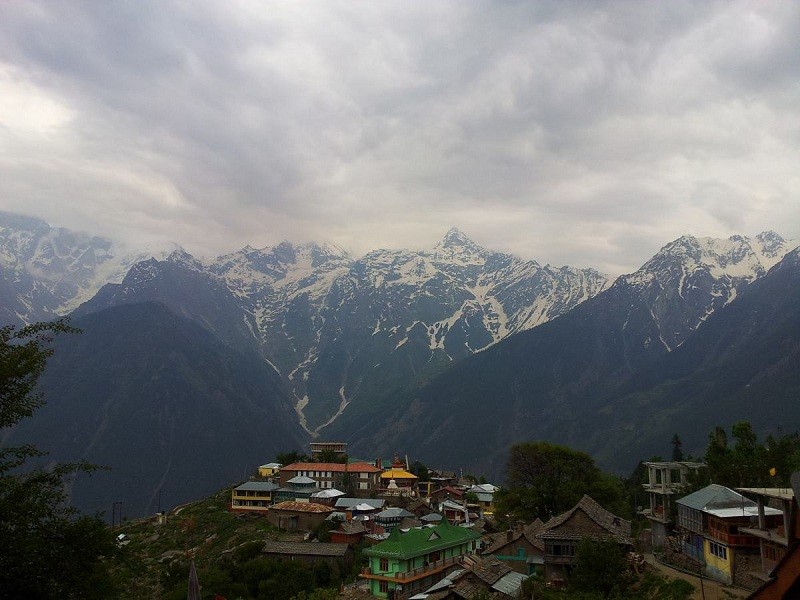 Ideal Trip Duration:
Full Day

Nearest City to Narkanda:
Shimla (62 Kms), Chandigarh (167 Kms)

Best Time to Visit Narkanda:
November to May

Peak Season:
December to February
At a distance of 47 km from Kufri, 60 km from Shimla, 132 km from Kasauli, 163 km from Kullu, 167 km from Chandigarh, 171 km from Mandi, 201 km from Manali, 285 km from Dehradun, 341 km from Rishikesh, and 414 km from New Delhi, Narkanda is a quaint little hill town in Shimla district of Himachal Pradesh. Situated on the India - Tibet Road, it is one of the offbeat hill stations in Himachal Pradesh, and among the must-visit tourist places near Chandigarh.

Situated at an altitude of 8600 ft, Narkanda is surrounded by tropical forests and the mighty Shivalik Range. This opulent town is known for its exquisite natural beauty with scenic views of snow-clad mountains, and dense forests. The area around Narkanda is also called the orchard region of Himachal, where cherry, apple, etc. are grown abundantly. Narkanda is popularly known as the 'Getaway to Apple Country' as it connects to Thanedar, the main apple belt of Himachal Pradesh where Satyananda Stokes started the apple cultivation. It can be visited along with Shimla tour packages.

Narkanda is an ideal getaway for photography enthusiasts and those who want to relax in an undisturbed and tranquil location, far away from the bustling city life as part of Himachal tour packages. The astounding lakes, peaks, and awe-inspiring meadows of Narkanda leave their mark on the mind of a traveler. Tani Jubbar Lake is one of the most important tourist attractions here. There also exists a temple near the lake which is a must-visit for all tourists and devotees coming here. Stokes Apple Farm, Hatu Temple, Hatu Peak, Mahamaya Temple, Kotgarh, and Thanedar are the other famous places to visit in Narkanda.

Surrounded by forests and woodlands, Narkanda is famous for Skiing and Winter sports. The slopes of the hill town are perfect for the skills of beginners as well as experienced skiers. The skiing at Narkanda was started in 1980 and since then HPTDC is conducting skiing courses every year. Today it is one of the most well-known ski resorts in India. During winter, the slopes come alive with skiers. Towering at 3400 m, Hatu Peak is one of the popular ski slopes in Narkanda. Besides, the place also has various trekking routes and rock climbing opportunities which all adventure-seekers should go for as part of their Narkanda tour packages.

About 82 km from Narkanda, Shimla Airport at Jubbarhatti is the nearest airport that has well-connected flights to Kullu and Delhi. Chandigarh Airport is also a good option which is about 176 km away from Narkanda. Shimla Railway Station is the nearest railhead which is about 62 km from Narkanda. However, Shimla has a narrow-gauge railway and only a toy train from Kalka comes to Shimla, though the route itself is stunning and also part of the UNESCO World Heritage Sites. Kalka is the major nearest railhead which has direct trains from Delhi, Chandigarh, Mumbai, Shirdi, Ambala, and Vaishno Devi Katra. From there, buses and taxis are easily available for reaching Narkanda. Narkanda Bus Station is the nearest bus stand that has well-connected buses from Rampur, Kinnaur, Kufri, Matiana, Theog, Fagu, New Delhi, Shimla, and Kalka.

There are a lot of hotels in Narkanda and you will have no problem finding a place to stay. There are several cottages, guest houses, and star hotels available in Narkanda to stay and explore nearby places. However, visitors need to book the hotel in advance as a lot of people visit here during January and February for skiing. One may also visit Narkanda as a day trip from Shimla.

Winter, which lasts from November to February, is the peak season in Narkanda as it serves as an idyllic hub for skiing in the lap of the Shivalik Ranges. Winters in Narkanda are cold and covered in snow, and the town is flooded with skiing enthusiasts during this time. If you are not a cold-loving person, then summer is the best time to visit Narkanda when the weather is delightful and suitable for sightseeing and trekking.
Internet Availability:
Average
Languages Spoken:
English, Pahadi, Punjabi & Hindi
Major Festivals:
Details Not Available