TENKASI TOURISM | TOURIST PLACES TO VISIT & TRAVEL GUIDE TO TENKASI
Pilgrimage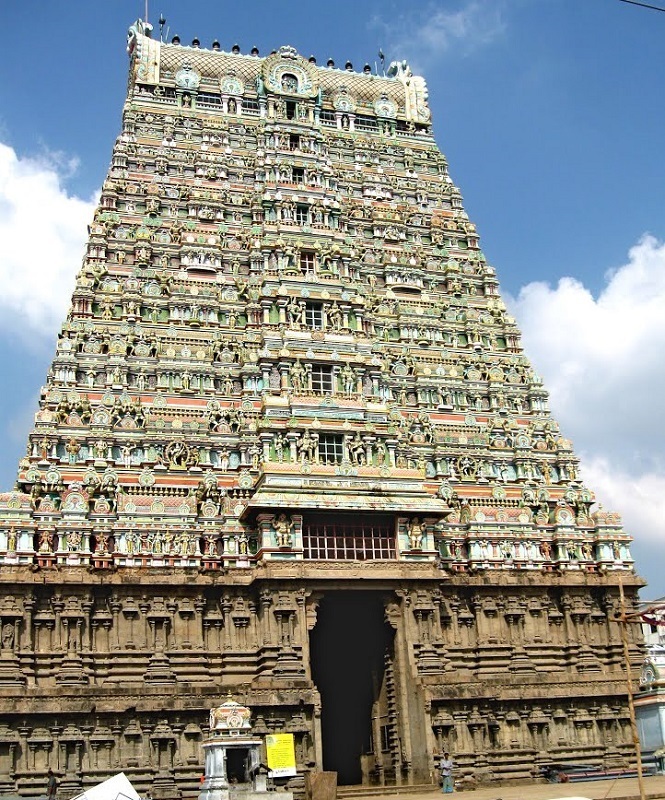 Ideal Trip Duration:
1-2 Days

Nearest City to Tenkasi:
Trivandrum (109 Kms)

Best Time to Visit Tenkasi:
July to October

Peak Season:
July to September
At a distance of 56 km from Tirunelveli, 100 km from Kollam, 109 km from Trivandrum, 132 km from Kanyakumari, 160 km from Madurai, & 625 km from Chennai, Tenkasi is the second largest town in the Tirunelveli district of Tamil Nadu. Situated on the Madurai - Kollam highway, it is one of the popular places to visit near Madurai, and among the top Tamilnadu places to visit.

Tenkasi is famous for numerous waterfalls spread around the region including the famous Courtallam Falls, among the must include places in Tenkasi tour packages. River Chittar flows through this picturesque destination favoured amongst tourists.

Amidst the Western Ghats, Tenkasi was founded by Pandyan kings who ruled Southern Tamil Nadu for a long time. The Word Tenkasi means Kasi of the South referring to the Kasiviswanathar temple situated in the town. The temple was built by Parakrama Pandyan but was shattered by lightning. In the 1990s, the temple was restored and it was given a fresh coat of paint again in 2006. The main deity here is Kasi Viswanathar (Lord Shiva).

Tenkasi has another magnificent Kulasekaranathar Temple, which has been closed for a long time. There is also a temple pond in the middle of the town, adjoining the Kannimaramman Temple. Anggalap Parameshwari Temple is in Malayan Street, and Esakki Amman Kovil are the other prominent places to visit in Tenkasi.

The closest airport to Tenkasi is the Trivandrum International Airport, which is about 122 km away. About 1.5 km from Tenkasi Bus Stand, Tenkasi Junction is well connected by trains with cities like Tirunelveli, Nagercoil, Kanyakumari, Palakkad, Tuticorin, Chennai, Kollam, Madurai, Sengottai, and Trivandrum. It has good bus connectivity from Madurai, Tirunelveli, Kollam, Kanyakumari, Trivandrum, Palakkad, Nagercoil, etc.

The best time to visit Tenkasi is from July to October as the weather is most pleasant and the waterfalls are in full swing. Since it is a temple town, it is wise to try and visit during the festivals like Pongal, Ganesh Chaturthi, Tamil New Year, and Maha Shivaratri that are celebrated with great pomp and fervor.
Internet Availability:
Average
Languages Spoken:
Tamil, Malayalam, English
Major Festivals:
Masi Magam (Feb/Mar),
Navarathri (Sep/Oct),
Kasi Visweswara Tirukalyanam (Oct/Nov)