AIHOLE TOURISM | TOURIST PLACES TO VISIT & TRAVEL GUIDE TO AIHOLE

Heritage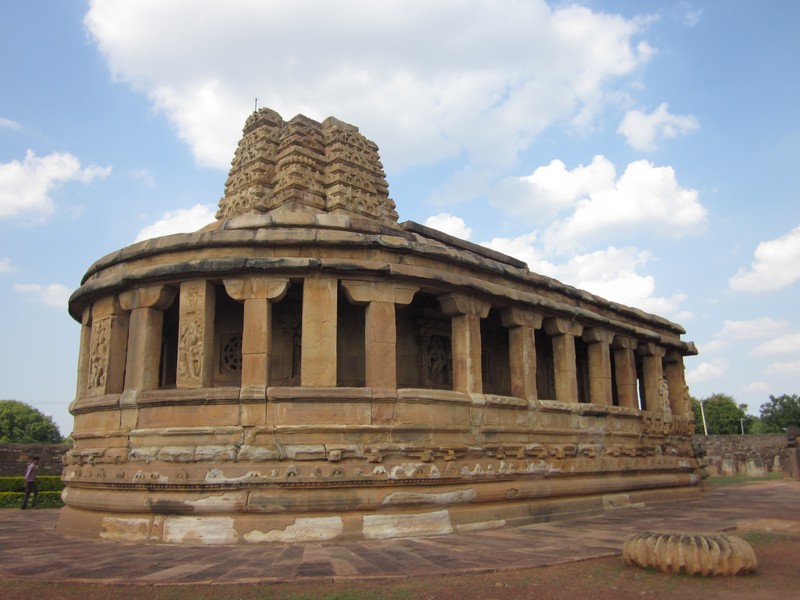 Ideal Trip Duration:
Full Day

Nearest City to Aihole:
Hubli (136 Kms)

Best Time to Visit Aihole:
September to March

Peak Season:
December to January & May to June
At a distance of 13 km from Pattadakal, 33 km from Bagalkot, 34 km from Badami, 136 km from Hubli, and 443 km from Bangalore, Aihole is a historical site located in the Bagalkot district of Karnataka. Situated on the banks of the Malaprabha River, it is one of the popular places to visit in Karnataka for history buffs, & architecture enthusiasts.

A UNESCO World Heritage Site, Aihole, along with Pattadakal, is considered as the cradle for South Indian Temple architecture. It is one of the popular places of heritage in Karnataka. There are more than 125 temples in Aihole constructed between the 5th and 8th centuries during Badami Chalukya's rule, which are the must include places in Aihole Tour Packages. Few temples were built during Rashtrakutas and Kalyani Chalukya's who ruled until the 12th century. The temples are built in different architectural styles representing Dravidian, Nagara, Phamsana, and Gajaprastha models.

Most of the temples are located within a 2-3 km radius while the important monuments are situated within a secured compound. Main temples are well preserved by the archeology department and several other sites are still being renovated. Durga Temple, Ladkhan Temple, Ravana Pahadi, and Archeology Museum are the top places to visit in Aihole.

About 140 km from Aihole, Hubli Airport is the nearest airport that has direct flights from Bangalore, and Mumbai. About 33 km away, Badami Railway Station is the nearest railhead that has well train connectivity with Gadag, Solapur, Bangalore, Pune, Hubli, and Bijapur. About 92 km, Gadag is th major railway station that has well-train connectivity with cities like Hubli, Bangalore, Hospet, Solapur, Bellary, Guntakal, Tirupati, Hyderabad, Bhubaneshwar, and Kolkata. Aihole is well connected by bus with Gadag, Bagalkot, and Badami.
 
It usually takes around 4-5 hours to visit all the monuments in Aihole. The road between Badami and Aihole was worse (as of Oct 2014) and the 34 km stretch took almost 1.5 hours. Aihole can also be visited along with Pattadakal & Badami Tour Packages.

Being a small village, Aihole has no accommodation options. However, Badami has a wide range of hotels for tourists that range from budget to five-star hotels. The properties offer luxurious cottages, suites, and family rooms for their guests equipped with all the modern amenities to make their stay comfortable. They have facilities like in-house restaurants, banquet facilities, swimming pools, currency exchange, and even tailor-made local sightseeing packages.
Internet Availability:
Internet Not Available
Languages Spoken:
Kannada, Hindi, English
Major Festivals:
Chalukya Utsava / Badami Festival / Pattadakal Dance Festival (Dec), Banashankari Temple Festival (Jan/Feb), Virupaksha Temple Car Festival (Mar)