PATAN TOURISM | TOURIST PLACES TO VISIT & TRAVEL GUIDE TO PATAN

Heritage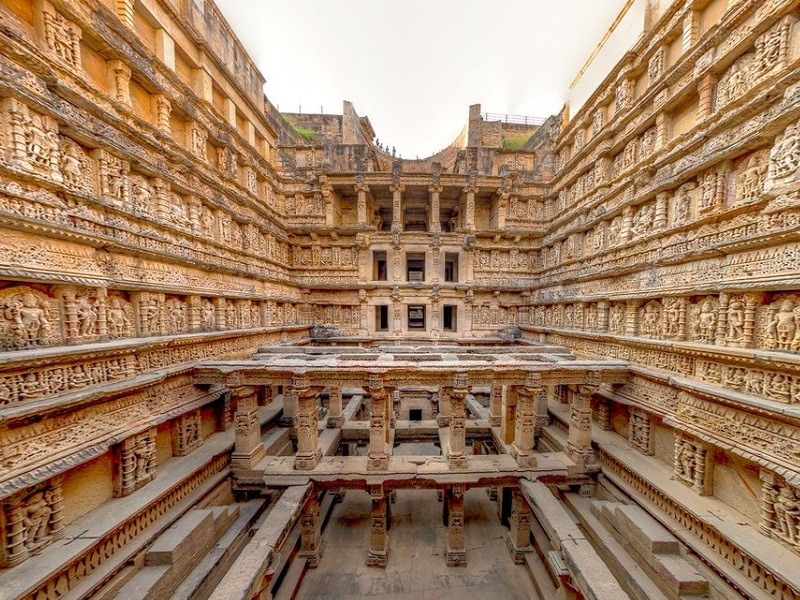 Ideal Trip Duration:
1-2 Days

Nearest City to Patan:
Ahmedabad (129 Kms)

Best Time to Visit Patan:
October to March

Peak Season:
November to February
At a distance of 50 km from Mehsana, 129 km from Ahmedabad, 142 km from Mount Abu, 237 km from Vadodara, 251 km from Gandhidham, 260 km from Udaipur, 266 km from Rajkot, 295 km from Bhuj, 345 km from Jamnagar, 366 km from Junagadh, 384 km from Surat, 446 km from Porbandar, 477 km from Dwarka and 672 km from Mumbai, Patan is an ancient fortified city located on the banks of Saraswati River in Gujarat, India. It is one of the popular places to visit near Ahmedabad, and among the must-include places in Gujarat tour packages.

Earlier known as the Anhilwad Patan, the ancient city of Patan was built in 746 AD by Vanraj Chavda, the prominent king of the Chavda dynasty. Legend has it that he laid the foundation at the place pointed out by Anahil, a shepherd friend from his younger days, and named the city after him. The city was the capital of Gujarat for almost 650 years, from 746-1411 CE. The town flourished during the Solanki dynasty in the 8th-11th century. It was also the thriving center for Jainism, and the Solanki rulers commissioned a large number of Hindu and Jain temples, as well as other civic and religious constructions. But the city lost all its charm when Mahmud of Ghazni attacked it in 1024 AD. Later, Qutb-ud-din Aibak sacked the city between 1200 and 1210, and it was destroyed by the Allauddin Khilji in 1298 CE.

From 1304 to 1411 CE, Patan was the Suba headquarter of Delhi Sultanate. A new fort was built by these Subas, a large portion of which is still intact. In 1411, Sultan Ahmed Shah moved the capital to the newly founded Ahmedabad, leaving Patan as a shadow of its former glory. Patan was part of the Baroda state from the mid-18th century until India's independence in 1947 when Baroda became part of Bombay state and Patan became part of Gujarat state in 1960.

The city is shielded by the fort walls and gates, which prevents the ancestral aura and old-world charm from escaping. From medieval forts to an ancient Kali temple built in the Solanki dynasty, Patan has many attractions that lure tourists as part of Patan tour packages. Rani ki Vav or the Queen's stepwell has the unique most architectural attributes and is the must-visit place in Patan. Sahasralinga Sarovar, Panchasara Parshwanath Jain Derasar, Khan Sarovar, Shankeshwar Jain Thirth, etc. are the other popular places to visit in Patan.

Besides, Patan is also famous for Patola sarees, one of the finest hand-made textiles in the world. It has its origin in a very intricate and difficult technique of tie-dyeing and knot dyeing known as 'Bandhani'. It has gorgeous colors, designs, and durability and is one of a kind. Costs start from Rs. 20,000 which may go up to Rs. 20,00,000 depending on work done and thread used. Only two families are making Patola Sarees nowadays.

Navratri, Uttarayan and Rani ki Vav festival are the three major festivals and events celebrated with much fanfare in Patan. Apart from these, Modhera Dance Festival is another important festival celebrated in Patan which opens the doors to the rich classical dances of India for its visitors.

Sardar Vallabhbhai Patel Airport, Ahmedabad is the nearest airport which is about 122 km from Patan. It has flights from New Delhi, Mumbai, Bangalore, Hyderabad, Jaipur, Pune, Chennai, Kolkata, Cochin, and Lucknow. Patan Railway Station has well-connected trains from Ahmedabad, Mumbai, Jodhpur, and Mehsana Junction. Ahmedabad Railway Station is the major railhead which has well-connected trains from all the major cities of India. Patan Bus terminal is the nearest bus station which is well-connected with all the major cities of Gujarat including Ahmedabad, Mehsana, Vadodara, Bhuj, Rajkot, Junagadh, Mumbai, Udaipur, and Surat.

The best time to visit Patan is from October to March when the weather is pleasant enough to explore the rich cultural heritage of this ancient fortified town. Summers are too hot and humid so better to avoid visiting Patan during this time.
Internet Availability:
Average
Languages Spoken:
Gujarati, Hindi & English
Major Festivals:
Navratri, Rani ki Vav Festival & Modhera Dance Festival