BHAVNAGAR TOURISM | TOURIST PLACES TO VISIT & TRAVEL GUIDE TO BHAVNAGAR

City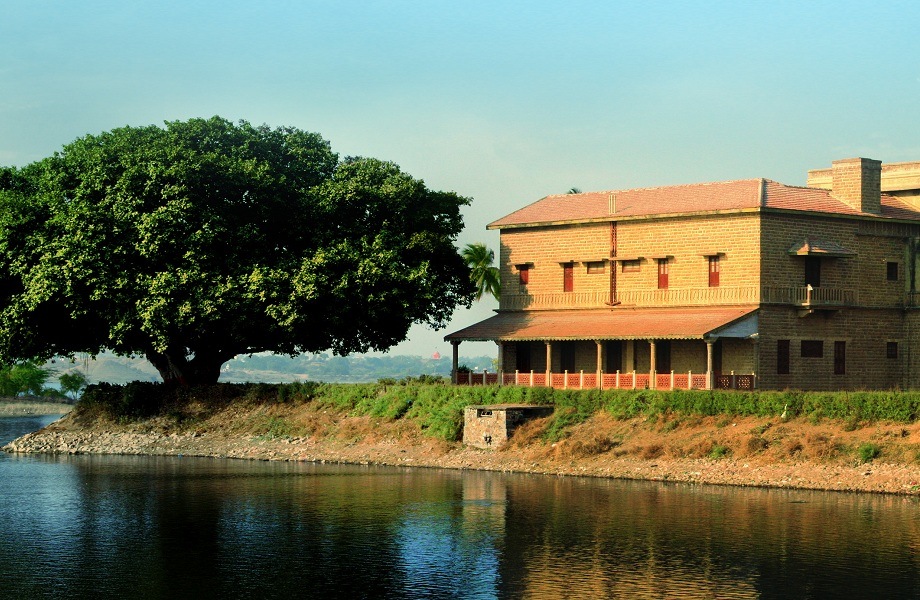 Ideal Trip Duration:
1-2 Days

Nearest City to Bhavnagar:
Bhavnagar

Best Time to Visit Bhavnagar:
October to February

Peak Season:
December to February
At a distance of 168 km from Ahmedabad, 174 km from Rajkot, 192 km from Vadodara, 206 km from Junagadh, 269 km from Jamnagar, 307 km from Porbandar, 352 km from Surat, 359 km from Gandhidham, 405 km from Dwarka, 406 km from Bhuj, 535 km from Indore, 567 km from Nashik and 630 km from Mumbai, Bhavnagar is a coastal city located at the southern tip of Gujarat peninsula. Also known as Gohilwad, it is one of the popular tourist destinations in India and among the top places to visit near Ahmedabad.

Located just to the west of the Gulf of Khambat, Bhavnagar is renowned for its rich religious and cultural heritage, thriving industries, and exciting wildlife, which are the prime attractions of Bhavnagar tour packages. Boasting a natural harbor, Bhavnagar has been of strategic trade importance enjoying flourishing trade and commerce relations with lands as far as Africa as well as places of closer proximity, such as Singapore. It still serves as an important trade center for the cotton goods produced in Gujarat. The city has associations with Mahatma Gandhi, who went to university here.

According to history, the city of Bhavnagar was founded in 1743 by Bhavsinhji Gohil as a new capital for himself. The city derived its name from its founder. Also known as Gohilwad, the city was protected by a fort as it used to be the major port for almost two centuries and also the largest state in the region during the pre-independence era. Later, the city came under British jurisdiction in 1807 and finally merged with the rest of the Indian Union in 1948 becoming the first state to join with the Union of India. By the 19th century, Bhavnagar attained the status of a developed state and it was the first state in India to build its personal railway system, without any aid from the central government.

The city enjoys a prime location amidst the lapping waves of the Gulf of Khambat and the majestic splendor of art and architecture. This bustling port city is blessed with many wonderful sights right from the historical structures to serene islands, vibrant bazaars, stunning temples, and abundant wildlife sanctuaries. Takhteshwar Temple, Gandhi Smriti Memorial, Victoria Park, Nishkalank Mahadev Temple, Aksharwadi Swaminarayan Temple, Gaurishankar Lake, Barton Library & Museum, Palitana, and Velavadar Blackbuck National Park are some of the important places to visit in Bhavnagar.

Besides, Bhavnagar has always been a center of education and culture for which it is also called the 'Sanskari Kendra' of Gujarat. Many noted theatre personalities, journalists, poets, educationists, and singers like Narsinh Mehta, Ganga Sati, Jhaverchand Meghani, Kavi Kant, and Govardhan Tripathi have come from the rich and diverse land of Bhavnagar.

Bhavnagar Airport is the nearest airport which is about 6 km from the Bhavnagar Railway Station. It has well-connected flights from Mumbai. Bhavnagar Terminus is well connected by trains with Botad, Udhampur, Asansol, Kochuveli, Palitana, Delhi, Ahmedabad, Mahuva, Surendranagar, Mumbai, Surat, Okha, Hyderabad, Vijayawada, and Kakinada. Bhavnagar Bus Station is the nearest bus stand that has well-connected buses from all the major cities of Gujarat and Mumbai.

The people of Bhavnagar celebrate Navratri and Janmashtami with great pomp. These are among the most popular festivals in the state of Gujarat. Navratri is celebrated for nine days in honor of the divine power, Goddess Durga, while Janmashtami is celebrated to rejoice the birth of Lord Krishna. Singing and dancing are part of the festive celebrations. Mahashivratri is another popular festival celebrated in Bhavnagar with tremendous pomp and splendor.

The climate of Bhavnagar is semi-arid with dry, hot summers, rainy monsoons, and mild winters. October to February is the best time to visit Bhavnagar as the weather remains mild and pleasant and is a great time to enjoy the sights of the city. Also, this is the time when Bhavnagar hosts many festivals.
Internet Availability:
Good
Languages Spoken:
Gujarati, Hindi & English
Major Festivals:
Navratri & Janmastami