KAKINADA TOURISM | TOURIST PLACES TO VISIT & TRAVEL GUIDE TO KAKINADA

City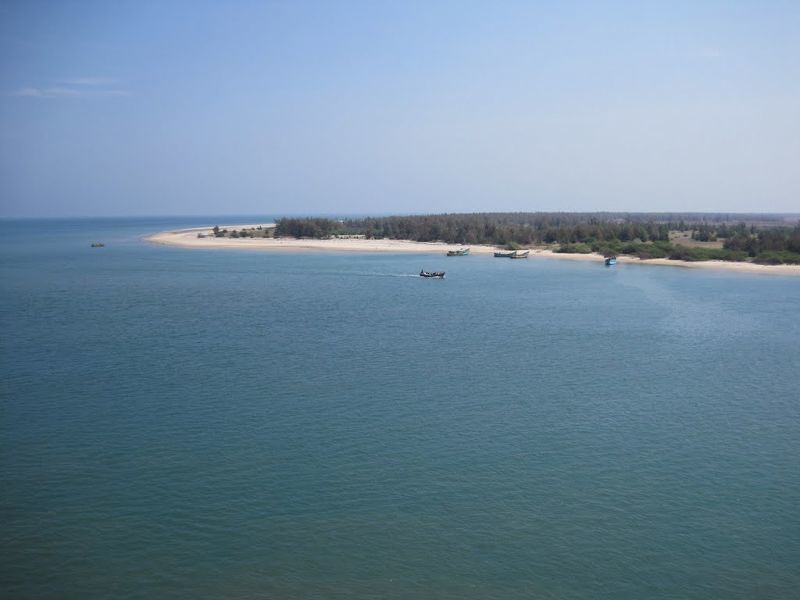 Ideal Trip Duration:
1-2 Days

Nearest City to Kakinada:
Vizag (168 Kms)

Best Time to Visit Kakinada:
October to March

Peak Season:
November to January
At a distance of 64 km from Rajahmundry, 168 km from Vizag, 211 km from Vijayawada and 459 km from Hyderabad, Kakinada is a city as well as a municipal corporation and also the headquarters of the East Godavari district in Andhra Pradesh. It is a port city situated on the Bay of Bengal and also one of the popular Andhra Pradesh tourist places.

The original name of this place was Kakanandivada. The city developed substantially after the European settlers came into the region. The Dutch were one of the first settlers in the region followed by the British; they named this place as Co-Canada. The name was then changed to Kakinada after the independence during 1947. Several signs of colonial times are seen around the city even today. Kakinada is one of the top attractions you must include in Vizag packages.

Kakinada is often referred to as the 'Fertilizer City' because of the numerous factories like Fertilizer, Sugar, Natural gas and Petroleum, Power generation, Edible oil refineries and Biofuel plants etc. It is part of a Special Economic Zone (SEZ) and the proposed sectors for investment in the city are Chemical, Petroleum and Petrochemical sectors. It is also known as the 'Pensioner's Paradise' and 'Second Madras' because the city is very well planned, and at the same time very peaceful.

The city has a historical significance, rich tradition, breathtaking natural beauty, holy pilgrimage centers, beautiful beaches, hillocks and stunning landscapes. Annavaram Satyanarayana Swamy Temple, Pithapuram, Draksharama Shiva Temple, Samarlakota, Kotipalli Kotilingeswara Temple, Bhavanarayana Swamy Temple (Sun God), Coringa Wildlife Sanctuary, Hope Island, Konaseema, scenic Godavari delta islands are the prominent places here. Adurru, a Buddhist excavation site is another interesting place to visit nearby.

There is a major natural port in Kakinada which is protected (against tides) by 18 km long Hope island. Kakinada Port is the main gateway port for the rich agricultural belt of East Godavari, West Godavari and Krishna Districts of Andhra Pradesh. Uppada beach is primarily considered as Kakinada beach which is having one of longest coastlines in Indian beaches. Kakinada Beach Festival or Sagara Sambaralu is an annual music festival held in the city. It is a three-day event where many artists perform. Located in Coastal Andhra, Kakinada has a strong influence of sea food offering mouth water gourmet delights for the tourists. It is also famous for Kakinada Kaaza, a special sweet made in the city.

Rajahmundry Airport is the nearest domestic airport, about 60 km from Kakinada. Vizag International Airport is 160 km away which provides better connectivity. Kakinada is well connected by trains with cities like Shirdi, Mumbai, Hyderabad, Vizag, Chennai, Vijayawada, Tirupati and Bangalore.

Kakinada is well connected by bus to major cities like Hyderabad, Chennai, Bangalore, Vizag, Vijayawada and Tirupathi.

Best time to visit Kakinada is from October to March.

Internet Availability:
Good
Languages Spoken:
Telugu, Hindi, English
Major Festivals:
Details Not Available