RANN OF KUTCH TOURISM | PLACES TO VISIT & TRAVEL GUIDE TO RANN OF KUTCH

Heritage |

Nature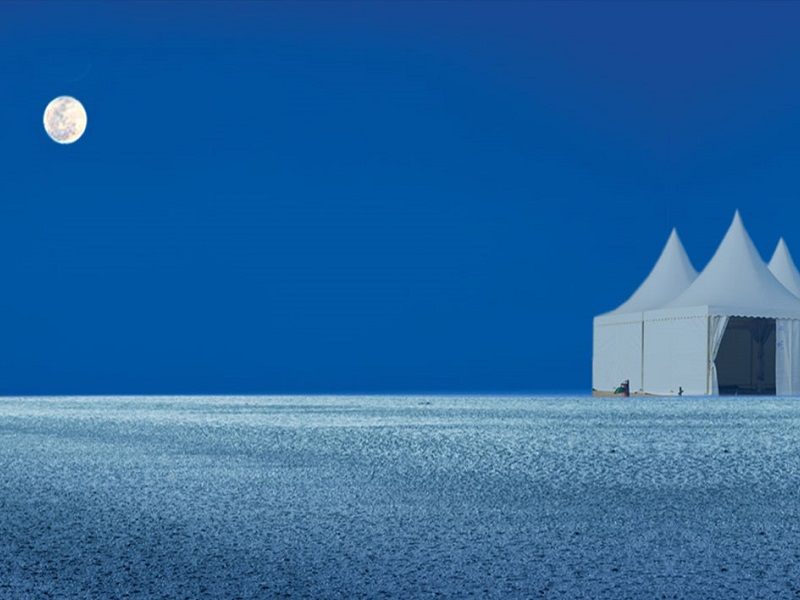 Ideal Trip Duration:
Full Day

Nearest City to Rann Of Kutch:
Bhuj (80 Kms), Ahmedabad (413 Kms)

Best Time to Visit Rann Of Kutch:
October to March

Peak Season:
November to February
At a distance of 80 km from Bhuj, 137 km from Gandhidham, 141 km from Mandvi, 310 km from Rajkot, 335 km from Jamnagar, 345 km from Bhavnagar, 412 km from Junagadh, 413 km from Ahmedabad, 455 km from Porbandar, 471 km from Dwarka, Rann of Kutch is a shallow wetland with marshy salt flats located in the Thar Desert in Kutch district of Gujarat, India. Sometimes described as India's 'wild west', it is one of the top attractions you must include in honeymoon packages, and among the best places to visit in Gujarat.

With the Thar Desert on one side and the Arabian Sea on the other side, Rann of Kutch is a spellbinding marvel of sand and salt. The name, Rann of Kutch, was derived from the word 'Rann' meaning desert in Hindi and the district it is located in. Covering over an area of 30,000 sq. km, the region is divided into two parts, the Great Rann of Kutch and Little Rann of Kutch. The Luni River and River West Banas drain into the desert in the northeast corner of the Rann while River Rupen drains from the East. Nara Canal or Puran River which is a delta channel of the Indus River empties during floods into Kori Creek located in the Great Rann of Kutch.

It lies between the Gulf of Kutch and the Indus River in Pakistan and comprises flatlands of salty clay located about 15 meters above sea level. These flatlands were once a part of the Arabian Seabed but due to a continuous geological uplift of the region, the land was disconnected from the sea leaving an enormous lake. A large part of the Kutch, commonly known as the Great Rann of Kutch, submerges in water during the rainy season and becomes dry during the winter season. Among the prominent attractions of Gujarat tour packages, the Rann of Kutch is the only large flooded grasslands zone in the whole Indo-Malayan region.

The Great Rann of Kutch, located in the far north, borders Pakistan and occupies a part of the Thar Desert which also extends into Rajasthan. Spread over an area of 7500 sq. km, the Great Rann of Kutch, formed of salt marshes, is considered one of the largest salt deserts in the world and among the most popular places to visit in Kutch. Covering an area of 4954 sq. km, the barren land of the Little Rann is the abode of wild ass (locally called khur), as well as bluebells, blackbuck, and chinkaras. In this part of Kutch, one can see people pumping up groundwater and extracting the salt.

Besides, one can also visit Kutch Desert Wildlife Sanctuary, Narayan Sarovar & Sanctuary, Kalo Dungar, Siyot Caves, Chhari Dandh Bird Sanctuary, Kutch Bustard Sanctuary, etc. as part of Rann of Kutch tour packages. Kutch is also renowned for its handicrafts, produced by the very talented artisans in its villages.

During the Rann Utsav, a tent city with hundreds of luxury tents is set up by Gujarat Government at the White Desert near Dhordo for visitors, along with rows of food and handicraft stalls. Besides, there are also many stay options around Kutch like Gateway to Rann Resort at Dhordo, Toran Rann Resort, and Shaam-e-Sarhad Village Resort in Hodka. One can also stay at Bhuj and visit Rann of Kutch as a one-day trip.

About 80 km from Rann of Kutch, Rudramata Airport in Bhuj is the nearest airport and is well connected by flights with Mumbai while Ahmedabad Airport is the nearest international airport which is about 413 km from Bhuj. Bhuj Railway station is the nearest major railhead and is well connected by trains with Palanpur, Pune, Dadar, Ahmedabad, Kolkata, Shalimar, and Mumbai. Bhuj is well connected with buses from Mumbai, Dwarka, Ahmedabad, Mount Abu, Surat, Rajkot, Bhavnagar, Jamnagar, Junagadh, Porbandar, Amreli, and Mandvi. One can hire or rent a cab from Bhuj to reach Kutch.

Winters (November-February) are the best time to visit Kutch, mainly because of the full moon nights as the reflection of the moonlight on the white sand turns the place into an absolute paradise. The Rann Utsav or Kutch Utsav is also organized during the same time and attracts a large number of tourists from all over the world. Summers should be avoided as temperatures can go as high as 45°C while monsoon season will be suitable for nature enthusiasts and wildlife lovers as the rains are not severe and is also the time when migratory birds arrive at Kutch in large numbers.
Internet Availability:
Poor
Languages Spoken:
Gujarati, Hindi, Sindhi, and Kutchi
Major Festivals:
Rann Utsav
Notes/Tips:

Visitors require written permission to visit the salt desert due to its proximity to the Pakistani border. Permission can be obtained at the Bhirandiyara village checkpoint and also from the Gujarat Police DSP office in Bhuj (it's closed Sundays, and every second and fourth Saturday). The cost is 100 rupees per person, 25 rupees for a motor bike and 50 rupees for a car. One needs to submit a photocopy of ID, plus show the original. Do note that the checkpoint may not open until late morning (around 11 AM).