ANANTAPUR TOURISM | TOURIST PLACES TO VISIT & TRAVEL GUIDE TO ANANTAPUR

City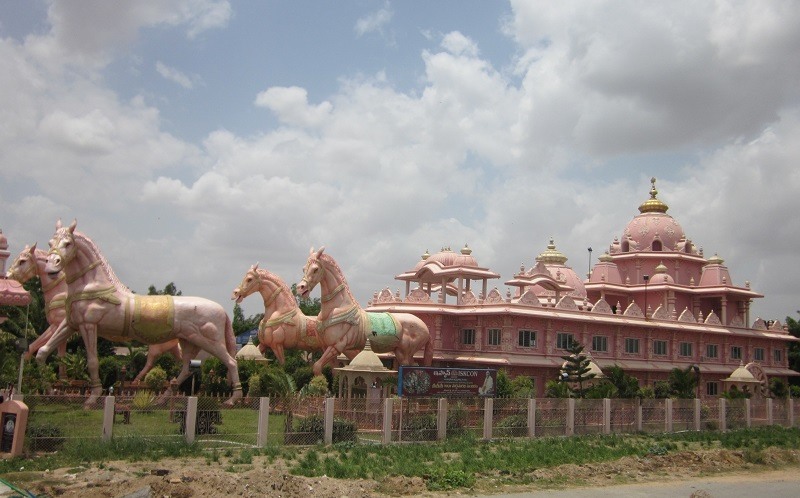 Ideal Trip Duration:
1-2 Days

Nearest City to Anantapur:
Bangalore (215 Kms)

Best Time to Visit Anantapur:
November to February

Peak Season:
November to February
At a distance of 149 km from Kurnool, 168 km from Kadapa, 361 km from Hyderabad, 475 km from Vijayawada and 215 km Bangalore, Anantapur is a city and the headquarters of the Anantapur district in Andhra Pradesh. This is the largest district in the state bounded on north by Kurnool, on the east by Kadapa and Chittoor and on the south and west by the Karnataka State. This is also one of the famous Andhra Pradesh tourist places.

This region is also known by the name of Anantapuram and was earlier known as Anantasagaram, which means an endless ocean. The villages of Anantasagaram and Bukkarayasamudram were constructed by Chilkkavodeya, the minister of Bukka-I, a Vijayanagar ruler. During the Vijaynagar period, Anantapur was an important center and popularly known as Hande Anantapuram. Anantapur and a couple of other places were gifted by the Vijaynagar rulers to Hanumappa Naidu of the Hande family. Penukonda in Ananthapur district was the capital was Vijayanagaras after the fall of Hampi.

The place subsequently came under Qutub Shahis, Mughals, and the Nawabs of Kadapa, although the Hande chiefs continued to rule as their subordinates. Later it came into the possession of Hyder Ali and Tipu Sultan. Tipu hanged all the male members of Hande rulers except Siddappa who escaped from his confinement at Srirangapatnam. After Tipu's death, it was once again taken back by Siddappa. The British took control of Anantapur as part of their treaty with the Nizams. Anantapur district was formed in 1882 when it was separated from Bellary district. Sir Thomas Munro was the first Collector.

Anantapur is home to many ancient temples, monuments and forts that give a glimpse into the rich history of the region. Lepakshi is renowned for grand architecture and repository of mural paintings of the Vijayanagar Kings. Puttaparthi, Kadiri Lakshmi Narasimha Swamy Temple famous for the idol sweating, Chintala Venkataramana Swamy Temple and Bugga Ramalingheswara Swamy Temple in Tadipatri some of the well known tourist spots in the district. The region is also well-known for its booming silk and cotton weaving industry in Dharmavaram. Penukonda Fort, Hemavathi, Rayadurgam fort and Gooty fort are the other attractions here.

Bangalore airport is the nearest airport, located 198 km from Anantapur. Anantapur has direct train connectivity with Hyderabad, Bangalore, Mumbai, New Delhi, Ahmedabad, Jaipur, Bhubaneswar, Pune, Vishakhapatnam, etc. It is well connected with major cities in India by the National Highways 7 and 205. Anantapur is also well connected by buses with Hyderabad, Vijayawada, Kurnool, Tirupati, Kadapa, Bangalore, Chennai, Hosur and Chitradurg.

The best time to visit Anantapur is from November to February.
Internet Availability:
Good
Languages Spoken:
Telugu, Hindi, English
Major Festivals:
Details Not Available