KASARGOD TOURISM | TOURIST PLACES TO VISIT & TOUR PACKAGES

Beach |

Heritage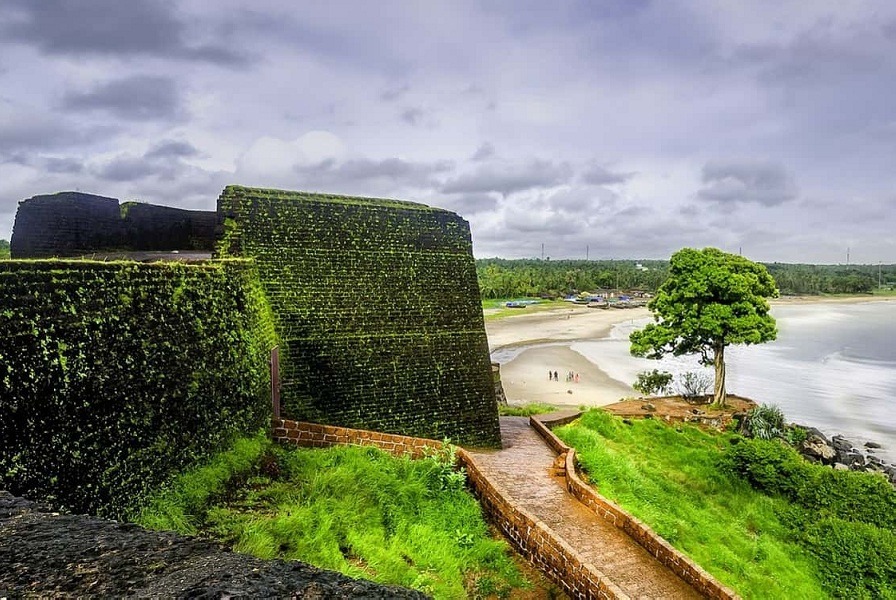 Ideal Trip Duration:
Not Available

Nearest City to Kasaragod:
Mangalore (53 Kms)

Best Time to Visit Kasaragod:
October to March

Peak Season:
December to January
At a distance of 12 km from Bekal, 48 km from Mangalore, 92 km from Kannur, 11 km from Madikeri, 183 km from Kozhikode, 356 km from Coimbatore, 361 km from Kochi, 369 km from Bangalore and 570 km from Trivandrum, Kasargod is a coastal town in Kerala bordered by hilly Kodagu and Mangalore districts of Karnataka in the east and north. It is the headquarters of Kasargod district and is one of the less explored destinations in Kerala.

Kasargod is a delightful blend of various religions, culture and bounty of nature. The variety of art and culture of the town speaks volume about its diversity. In fact, one can hear about seven languages spoken in the town, Tulu, Malayalam, Kannada, Tamil and Konkani being the most famous ones. The coir and handloom industry here are extremely famous around the world.
According to the history, Kasargod was ruled by famous Kolathiri kings. Later it came under the Vijayanagara kings and then Ikkeri naiks came to power and ruled till the end of 16th century. Hyder Ali of Mysore conquered Kasargod during his try to conquer whole Kerala, but he failed in doing the same in case of Thalassery Fort. Later his son Tipu Sultan conquered Malabar and gave up on the basis of the Treaty of Srirangapatnam with the British. Before the formation of Kerala, Kasaragod was a part of erstwhile South Canara district of Madras Presidency. Kasaragod became part of Kannur district of Kerala in 1956 and was declared as a district in the year 1984.

Blessed with majestic forts, lofty hills, meandering rivers and golden beaches, the town oozes charm and tranquility from every aspect. However, what really dominates the varied tourist attractions here is the magnificent 300 year old Bekal Fort. Sprawled across a headland that runs into the Arabian Sea at the main beach, this fort exudes an old world charm that is spellbinding.
Located on the shores of the Arabian Sea, Kasargod has some pristine palm fringed beaches. Bekal Fort Beach offers a spectacular view of the imposing Bekal Fort and has ample facilities for recreation and relaxation. Pallikere Beach, Kappil Beach, and Kanwatheertha Beach are the popular beaches in the vicinity of Kasargod. Besides, Kasargod is also blessed with a dozen estuaries as 14 rivers crisscross the district that nourishing the verdant landscape. One can holiday beside the serene backwaters, cruise on them, savour exotic fresh water catch and avail of other exciting watersport facilities at Valiyaparamba, Chandragiri, etc.
Mangalore International Airport, located about 60 km away, serves as the nearest airport to Kasargod town. Kasargod has a railway station which helps connects the town to many major cities of the country including Goa, Jaipur, Surat, Jammu Tawi, Mangalore, Chennai, Pune, Mumbai, Kochi, Delhi, Chandigarh, Bhavnagar, Bangalore, Indore, Pondicherry, Hyderabad, Okha, Amritsar, Dehradun, Trivandrum and Coimbatore etc. With a well-maintained network of road and the National Highway 66 passing through the town, Kasargod is easily approachable from all nearby cities like Kozhikode, Kannur, Mangalore, Bangalore, Mysore, Kochi, Mumbai, Goa, Trivandrum, and Alleppey.
Being a coastal town, Kasargod experiences temperate climate. The summers are hot and humid while winters are cool and pleasant. The best time to visit the town is from September to January. Monsoon season receives heavy rainfall and thus is not recommended as a right time to visit the place.
Internet Availability:
Good
STD Code:
Details Not Available
Languages Spoken:
English, Malayalam
Major Festivals:
Details Not Available